We are a stockist of flexible ducting, offering a range of high tec flexible ducting, aluminium, flex, insulated flex, pre-ducting, hose clips, banding, screws & housing. Flexible ducting is sold by the metre or box & in a range of diameters from 38mm – 560mm. Flexible ducting can be used where space restricts you to use rigid ducting. You can also use it for connecting grilles & ducting and in 2nd fix.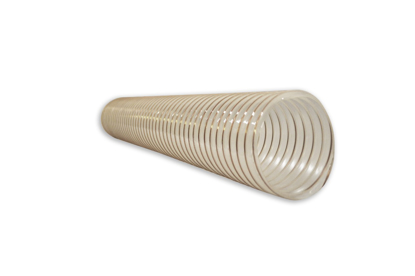 Flexible and durable polyurethane anti-static ducting with copper coated wire. Used for carrying abrasive material such as dust, metal fillings & saw dust. Works within temperatures -40c to +90c. Sold per metre, maximum coil length 10 metres.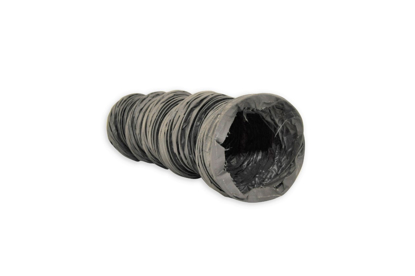 6 metre flexible hose for ventilation and exhaust systems made from Polyflex PVC - max/min temp +80c -30c. Can replace fittings such as bends.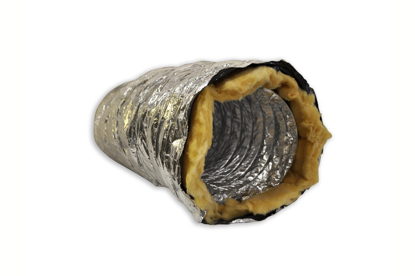 10 metre length of insulated flexible duct. Aluminium internal duct insulated thermally complete with outer aluminium covering for prevention of condensation and reduction of heat loss.